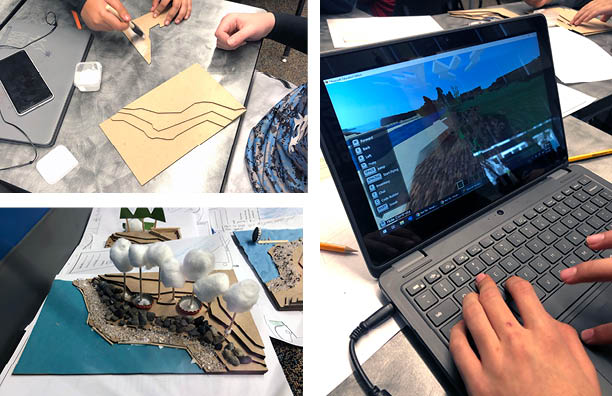 The UW Diversity Seed Grant funded the project "Empowering BIPOC Youth: Pathways to Sustainable Design Futures" under the leadership of UWASLA Youth Outreach Chair Maria Arevalo (BLA '23). Maria has continued to work with students of Proyecto Saber at Denny International Middle School (see our last newsletter for a recap of the first session). Fellow UWASLA students Erin Irby (MLA '22), Heewon Kim (BLA '22), Isa Lewis (BLA '23), and Katie Rankin (BLA '23)  helped support curriculum development and presentations in three additional sessions in January and February. These lessons focused more specifically on social and water justice issues in the context of their design site, Jack Block Park. These workshops empowered students to design and present interventions that respond to critical needs they've self-identified using either physical and/or digital models built in Minecraft. Our UWASLA team reports that creative engagement was high because of the ability to apply critical thinking to a real world site – once students were introduced to both processes and tools to map out spatial design goals, they had very clear objectives and oftentimes unique and surprising interests they wanted to pursue!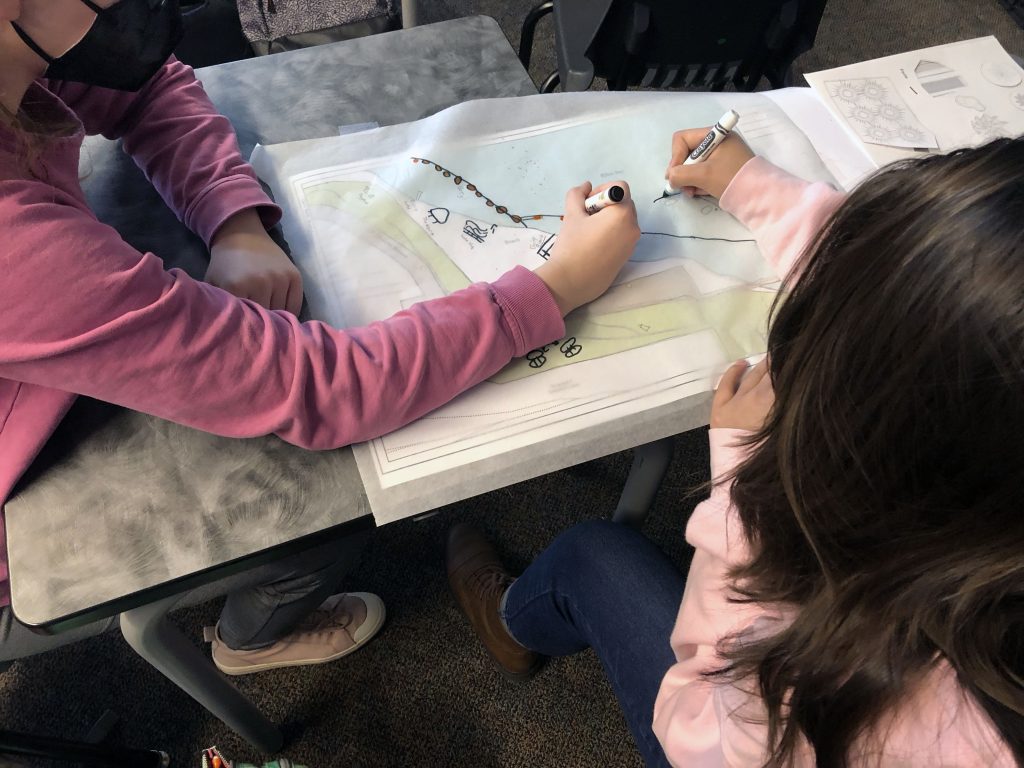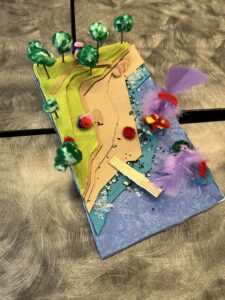 As a closing session to this year's program at Denny International Middle School, students presented their final projects on March 18, 2022 and were prepared with a design statement, a plan, and a model. This review was formatted as a gallery walk, where reviewers interacted directly with students and also left written comments. We had wonderful community turnout with 27 guest reviewers consisting of local professionals, alumni, and current students of our graduate and undergraduate programs. As this was the first introduction and exposure to Landscape Architecture and design professionals for many of the middle-schoolers, reviewers were asked to support this exploratory phase by centering focus and curiosity on student priorities and interest in public space. Several projects featured new programs interacting with the water on the pocket beach and areas for play (including ways to highlight the Seattle skyline for selfies), interventions to address issues of environmental safety and pollution, as well as community spaces for eating in the form of food trucks, grills, and fire pits. 
While the program at Denny has come to an end this year, Maria will be implementing a similar program with the Duwamish Valley Youth Corps (DVYC) during this next Spring quarter. Stay tuned for updates and future calls for reviewers!