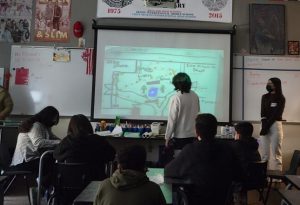 The 2021-2022 UW//LA JEDI Committee includes Lynne Manzo (faculty, CBE Diversity council co-chair), Ginger Plaster (second year BLA student, UWASLA JEDI chair), and Jennie Li (staff) as official representatives, with Kat Golladay and Malka Hoffman (first year MLA students) joining our efforts. 
One of our priorities this year is to highlight and celebrate the work we have done and continue to do around equity and justice, as well as provide resources, events, and other opportunities for our department to move forward on these important topics. We'll be sending out these newsletters intermittently throughout the year to focus our collective engagement.
UW//LA Department JEDI Updates
UWLA Justice + Equity Task Force Recommendations – Department Update Autumn '21
Through the 2020-21 academic year, department faculty, staff and student leaders engaged with the Justice + Equity Task Force Departmental Recommendations from Summer 2020, moving forward several initiatives to center justice and equity in the department's work. This report documents completed actions and activities as well as future activities identified through conversation among faculty, staff and student leaders. You can find the full report along with the original set of recommendations on our Justice, Equity, Diversity, and Inclusion page under "Department Accountability + Actions".
*new* MS Teams Channel: equity-diversity-inclusion-justice
This is a new channel created as a resource/reading repository for conversations that are occurring within our department around these issues, as well as a place to post events specific to this topic. Had a great discussion as a result of a reading from a seminar? Or perhaps you listened to a great podcast while commuting to school? Feel free to add/share media and comment on posts!
*opportunity* Paid Student Position on the Faculty Hiring Committee
The Department of Landscape Architecture has an open opportunity for a student (MLA or BLA) to join our faculty hiring committee. At the beginning of the school year, the College of Built Environments opened a hiring process for up to five (5) Assistant Professor, Tenure-Track positions across all departments. This broad base call is seeking applicants who prioritize social and environmental justice and climate adaptation through an interdisciplinary approach. We anticipate that those hired will form the foundation of the next generation of educators in the College of Built Environments. This is an exciting opportunity for all in our community.
The selected student will work closely with the faculty hiring committee to evaluate applications, conduct interviews, and provide feedback. The temporary position will be from January to March with an expectation of an 8 – 12 hour/week commitment. The pay is $22/hour.
Please reach out to Ken Yocom (kyocom@uw.edu) by December 17, 2022 to apply. All you need to do is provide a brief statement of why you are interested in the position.
Curriculum Feature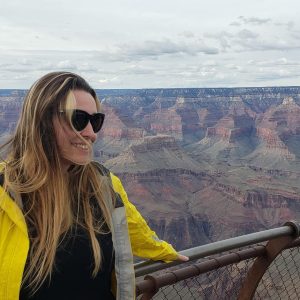 Brooke Sullivan on L ARCH 423: Plant ID and Management – Botany for Built Environments
The art and science of plant taxonomy, horticulture and landscape architecture have a sordid history that is simultaneously wrapped in colonization and racism, as well as fundamental in supporting diverse plant species collections, human wellbeing and a sense of beauty. It is important to acknowledge the complex history of botany and provide space for ongoing discussion of how we can contextualize ethnobotanical issues in our work and continue to build our own genuine relationships with plants. Through L Arch 423 Plant ID and Management I try to teach strategies for increased recognition, representation, conservation, sovereignty, use and accessibility to indigenous plants and natural landscapes. In the Pacific Northwest, we have a vibrant and growing body of work from tribal and other scholars that effectively increases our understanding of the natural histories and uses of native plants over tens of thousands of years. As ancient and ongoing stewards of this unique land, it is important that we recognize diverse Coast Salish people as long-term plant and ecosystem protectors in our region and their ongoing commitment to developing purposeful and robust relationships and management skills with plants.
CBE Diversity Council Updates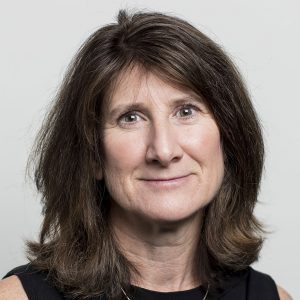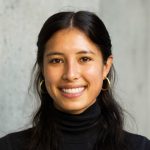 This year, the College has launched a revitalized Diversity Council. Dean Cheng appointed LA Department faculty member Lynne Manzo and Laura Barrera (CBE Office of Advancement) as co-chairs of this Council. Students, faculty and staff from all five departments serve on the Council. First-year MLA student Kat Golladay is our student representative. Feel free to reach out to Kat or Lynne for more information!
Council activities: The Council has been mobilizing, coordinating with college leadership and setting a foundation for EDI work going forward. Members have organized into different Working Groups to focus on various initiatives including:  Recruitment & Retention, Curriculum, Support for Affinity Groups, Training, Events, Communications and Community Outreach.
The Council is also currently hiring an EDI consultant to help the college develop an EDI specific strategic plan, with the aim of developing a working draft by the end of this academic year.  There will be opportunities for you to provide input into this Plan as it develops.  We have also started to form affinity groups, so stay tuned for more info as events get organized for next term.
UWASLA Updates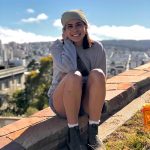 JEDI Youth Outreach chair, Maria Arevalo (BLA) is spearheading the student-developed and student-led project "Empowering BIPOC Youth: Pathways to Sustainable Design Futures" funded by the UW Diversity Seed Grant. This project seeks to work with the surrounding communities of the Duwamish River (South Park, Delridge, Highland, Georgetown) to engage youth in a mock landscape architecture studio.  
The project will provide a space for UWLA students to help guide youth in a landscape architecture design studio focused on questions of public space, ecology, and social justice
.
The studio will serve as a space for youth to reflect on the traumatic effects of living near a Superfund Site while generating awareness of the importance of cleaning the waterway. The design studio will focus on Jack Block Park, located in West Seattle along the Duwamish Waterway. Through exploration, conversations, and design, students will begin to imagine water's potential and the importance of restoring the waterway and the adjacent shoreline. The project seeks to empower youth to reimagine a different, more equitable, and just future through the lens of landscape architecture.
During the first event of this series conducted on Friday, Dec. 3, Maria was joined by Bernadette Labuguen (MLA/MARCH) to work with the students of Denny International Middle School's Proyecto Saber, a predominantly Latino-focused academic support class focusing on student readiness for high school, college and life. They presented to three different hour-long class periods (totalling around 100 students) covering a general overview of the career, their personal stories in finding landscape architecture, what the design process looks like through student examples, and lastly invited them to design their own outdoor space given a plan view of an alley surrounded by stores followed by short presentations of the design ideas they generated.
Denny MS teachers were very satisfied with the lesson plans, mentioning that the presentation and activities followed the ways they organize their class time and that they were pleased by the level of student engagement. They are excited for the next session coming up on January 14, 2022. If you'd like to support/participate in this next event or other future opportunities, reach out to 
Maria Arevalo at arevam@uw.edu
 and 
fill out the google form HERE.
Online Resources 
EXCERPT: Launched in 2019, the Diversity, Equity, and Inclusion (DE&I) webinar series is designed to support and advance the work of ASLA's passionate leaders dedicated to building a diverse, equitable, inclusive, and sustainable workforce. The best practices, DE&I initiatives, and collaborations featured in this series grew from the Diversity Summit community and serve to deepen learning while providing leadership through virtual platforms of knowledge.
To note, Dear Chinatown D.C. features a project by Jenn Low (BLA alumni of our program as well as a studio lecturer from Spring 2021) focusing on design for engagement.  She also co-hosted a discussion on The Future of American Chinatowns which is included in this series.
"Indigenizing" the University of Washington: Lessons from the wǝɫǝbʔaltxʷ – Intellectual House
Dr. Charlotte Coté's recent lecture from October 13, 2021 is now available to view online.
Upcoming Events
Collaboration in Action: Braiding Indigenous and Scientific Knowledges in Planning for Climate Change.
Dr. Marie Schaefer, SE Climate Adaptation Science Center
TUES Dec 7 |  2:00-3:20pm PST
Registration Link
Dr. Marie Schaefer is the Tribal Climate Strategies Research Scholar with the U.S. Geological Survey's Southeast Climate Adaptation Science Center (SE CASC). Her interdisciplinary scholarship focuses on braiding Indigenous and scientific knowledges for climate adaptation and mitigation through Indigenous and community-based participatory approaches. At the SE CASC, Marie develops and conducts climate change research with Tribal nations across the Southeast region.  As a former Research Assistant at the College of Menominee Nation's Sustainable Development Institute, she worked with the United States Geological Survey's Northeast Climate Adaptation Science Center  (NE CASC) to conduct climate change scenario planning with Tribes across a twenty-two state region. Marie holds a PhD in Community Sustainability from MSU and a MA in Applied Anthropology from Northern Arizona University, and is of Anishinaabe (Odawa) and settler descent.  
*A public lecture in association with AIS 385: Indigenous Ecologies and Climate Change, Fall 2021. Sponsored by the UW Center for American Indian and Indigenous Studies
Resistance Through Resilience – Lecture Series
TUES Dec. 7 | 6-7 PM PST | Zoom
Registration Link
Rhonda Magee brings her internationally-renowned book "The Inner Work of Racial Justice: Healing Ourselves and Transforming Our Communities Through Mindfulness" to the University of Washington, exploring the application of mindfulness as a means to achieve racial justice.  Placing mindfulness at the center of the movement, Magee breaks down the strategic importance of personal well-being and the transformative work of self-care in the pursuit of community sustainability. As the first installment of the UW's three-part Resistance Through Resilience lecture series, Magee will be presenting virtually on December 7, 2021, at 6 p.m. PST.
Beyond Settler Borders: In Memory of Jakelin Caal
WED Dec. 8 | 4:00 – 5:30 PM PST
Registration link
Please join us for a vigil led by elders to commemorate and honor the Indigenous children we have lost at the border. December 8 is also the third year anniversary of the death of Jakelin Caal Maquin, a 7-year-old Maya Q'eqchi' girl who died within U.S. immigration custody. Vigil will be followed by a panel that will cover various themes/topics from Indigenous solidarity, harm/violence against our Indigenous children/women & forced displacement.
Overcoming Hate: Reflections on Healing Post 9/11
THURS Dec 9 | 6 – 7:30 PM | Zoom
Registration Link
Community Leaders discuss the process of healing from racially and culturally motivated hate over the past 20 years since 9/11. This year's theme is "Overcoming Hate: Reflections on Healing Post-9/11." Our guest speakers for this event include State Senator, Bob Hasegawa; Vice President of AFT – Washington, Tracy Lai; Founder & President of World Without Hate, Rais Bhuiyan and more.
The Impact of Migration on Our Health and Well-being with Jane Lee
THURS Dec. 9 | Noon–1 p.m. | Zoom
Registration Link
In this seminar, we will discuss health issues that disproportionately affect immigrant populations in the U.S. and explore some of the reasons why these disparities exist. As the current COVID-19 pandemic has demonstrated the increasing importance of health equity, we will examine why the health of immigrants matters for all communities. Collectively, we will identify different opportunities and strategies that can help address these disparities.
Real Talk Tuesdays
TUES Dec. 14 | 11–12:30 p.m. | recurring, every 2nd + 4th Tuesday
Registration Link
GSEE and the Center for Communication, Difference, and Equity (CCDE) join together to organize Real Talk Tuesdays — a safe space to engage in real talk about issues that impact graduate students of color. Topics rotate every discussion and students are welcome to bring the issues they face as POC graduate students. RTT is typically every second and fourth Tuesday, 11 a.m.–12:30 p.m PT but please see current dates below. It will be held online and in person in CMU 129. RSVP required. Next one is Dec 14
Center for Child and Family Well-being (CCFW) Free Public Lecture
…But Now I See: Using the Lens of Racial Literacy to Understand Racial Trauma and Promote Justice and Healing
MON March 14th |  7:00 – 8:30 P
Shawn C.T. Jones, Ph.D. MHA
Registration Link (limited capacity ~100)
*Event will be recorded and posted publicly
Despite its tragic arc, the so-called "double pandemic" has served as an awakening to the realities of racial injustice across a number of systems. On one front, the pandemic of COVID-19 disproportionately impacted Black adults and youth, both physically and psychologically. Meanwhile, we have borne witness to another pandemic, dating back to 1619, which has been a reminder that racism is "alive and sick". Justice and healing in the face of the insidiousness of racism in its myriad forms require recognizing how it expresses across the lifespan. In this presentation, I will discuss racial literacy as a tool for recognizing racial trauma across a number of systems and life stages. Collectively, we will reflect on how racial seeing and racial noticing are important elements in our mission towards social justice.
About Dr. Jones
Dr. Jones is an Assistant Professor of Psychology atVirginia Commonwealth University. He is Director of the AYA Research Team and he is co-creator of a video series and podcast,"Our Mental Health Minute"which he created with Dr. Riana Jones. One of their goals for the podcast was to reduce the stigma of mental health in the black community.