This month we are spotlighting landscape architect Biruk Belay (BLA, 2014). He currently lives in Seattle and works at Site Workshop.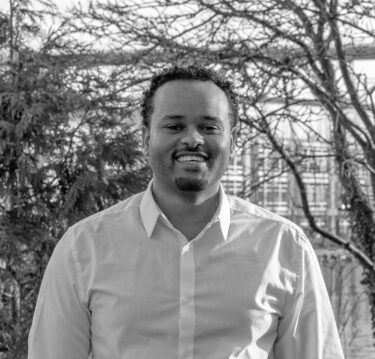 UWLA: Could you outline your professional journey between graduation and today?
BB: I graduated with a Bachelors in Landscape Architecture in 2014. During my final year of school, I was able to secure an internship at a firm here in Seattle. Soon after that, I had the opportunity to practice Landscape Architecture in Boston, Massachusetts where I spent four years working on various types of public and private open space projects. This experience further rejuvenated my passion for community-centered design projects and the need to make such impact closer to my roots in the Pacific Northwest. Since returning to Seattle in 2017, I continue to practice thoughtful place-making at Site Workshop.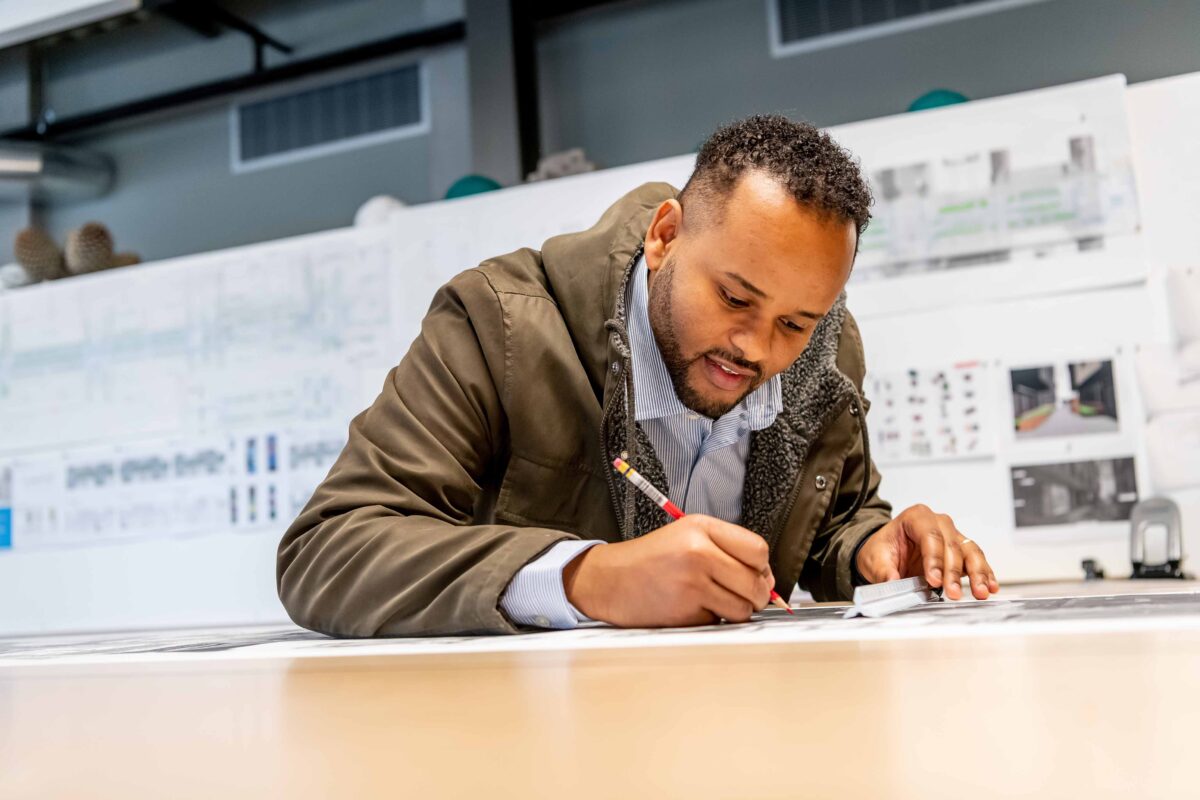 UWLA: What types of projects have you worked on?
BB: I have diverse experience in a variety of project types including urban plazas, affordable housing, public parks, institutional campuses, national design competitions…etc. My current project portfolio is focused on parks and public open space, civic and healthcare facilities, campuses, and schools.
UWLA: Do you have a preference for the type of project you work on?
BB: While in school, international projects peaked my interest including firms that practiced out-of-state and abroad. Since entering the practice, however, I find myself passionate in project types that have strong local community ties, engagement, and investment.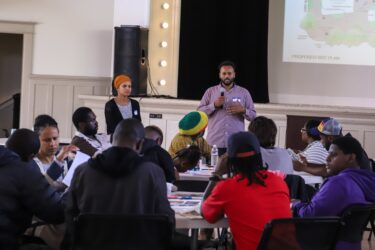 One unique project I'm currently working on is the Africatown Plaza project – an affordable housing development in the Central District neighborhood. This development is spearheaded by Africatown Community Land Trust (ACLT) – an organization that represents the core identity of the rich, spiritual, and cultural center of Black Diaspora community in Seattle. As a Black Landscape Architect, I am humbled by the opportunity to help create a resilient type of infrastructure and showcase that an equitable, affordable, and cultural representative development can help generate community wealth.
A memorable moment I had with a public outreach event was when I assisted in hosting a Design Weekend with ACLT. As part of the Design Weekend, we organized a youth design camp at the UW College of Built Environments where kids from Seattle's Central District Neighborhood were given the opportunity to explore design intervention using the gaming platform Minecraft. It was a great way to engage kids with tools they felt comfortable and excited about using. It was incredible to see them shape and mold a digital model of their neighborhood on-screen with improvements that resonated with them.
The feedback collected from the youth design camp and subsequent community conversations during Design Weekend further transcended the need to formulate a visionary proposal for future developments in the neighborhood including Africatown Plaza project.
UWLA: When you think back across your career, how do you think your time at the University of Washington prepared you?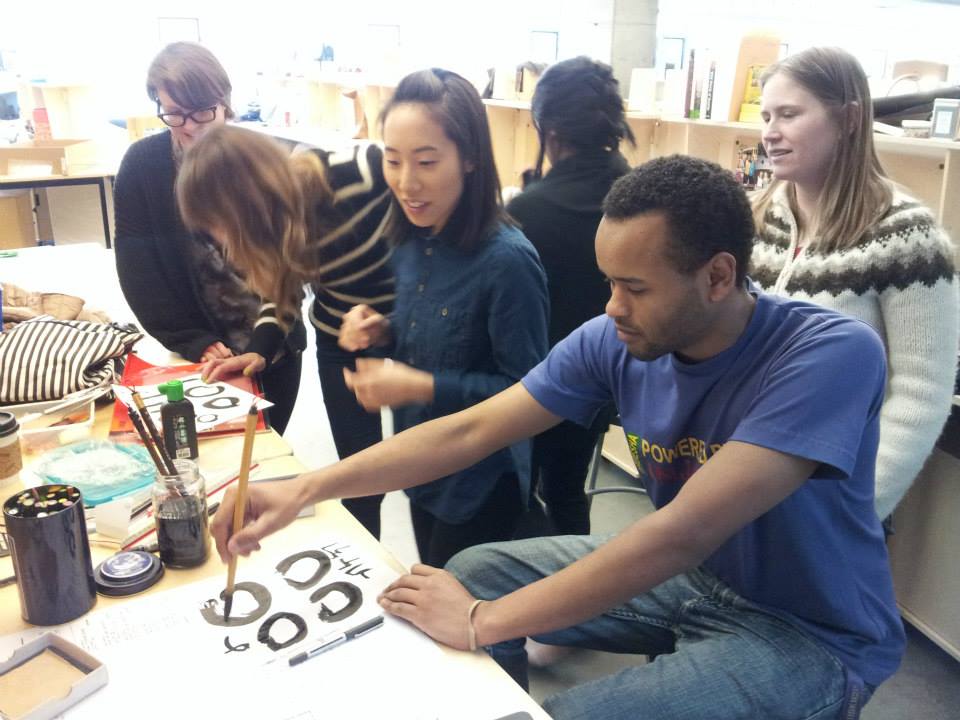 BB: I came to CBE with an interest in Architecture.
I remember taking my first landscape studio class LARCH 300 with Iain Robertson during the summer of 2012, and that really opened my eyes up to the world of Landscape Architecture. Iain, who was an incredible teacher and a genuine person who inspired me the most. I recently taught that same studio course and that has been a kind of full-circle moment for me, passing down lessons I was taught to students with a similar passion for learning in their early stages of design discovery.
My time in the Landscape Architecture department exposed me to various opportunities within the design field. This continues to fuel my curiosity for problem solving and creative design solution approach.
UWLA: Building on that, can you reflect on a pivotal moment in your education?
BB: My capstone studio project with Daniel Winterbottom focused on a memorial garden at the Japanese Community Cultural Center of Washington (JCCCW). Kintsugi Garden serves as a healing and memorial garden for a community that endured the Japanese American Internment Camps with a powerful mission to bring diverse communities together.
While collaborating with classmates, instructors and supportive design professionals, we worked closely with the community to develop a landscape design that is functionally flexible, culturally expressive, and ecologically restorative. The project integrated design with construction – signifying how a thought process on paper can become a space of cultural value.
Kintsugi Garden project helped me understand the power of design/construction and collaborations that can lead to meaningful placemaking.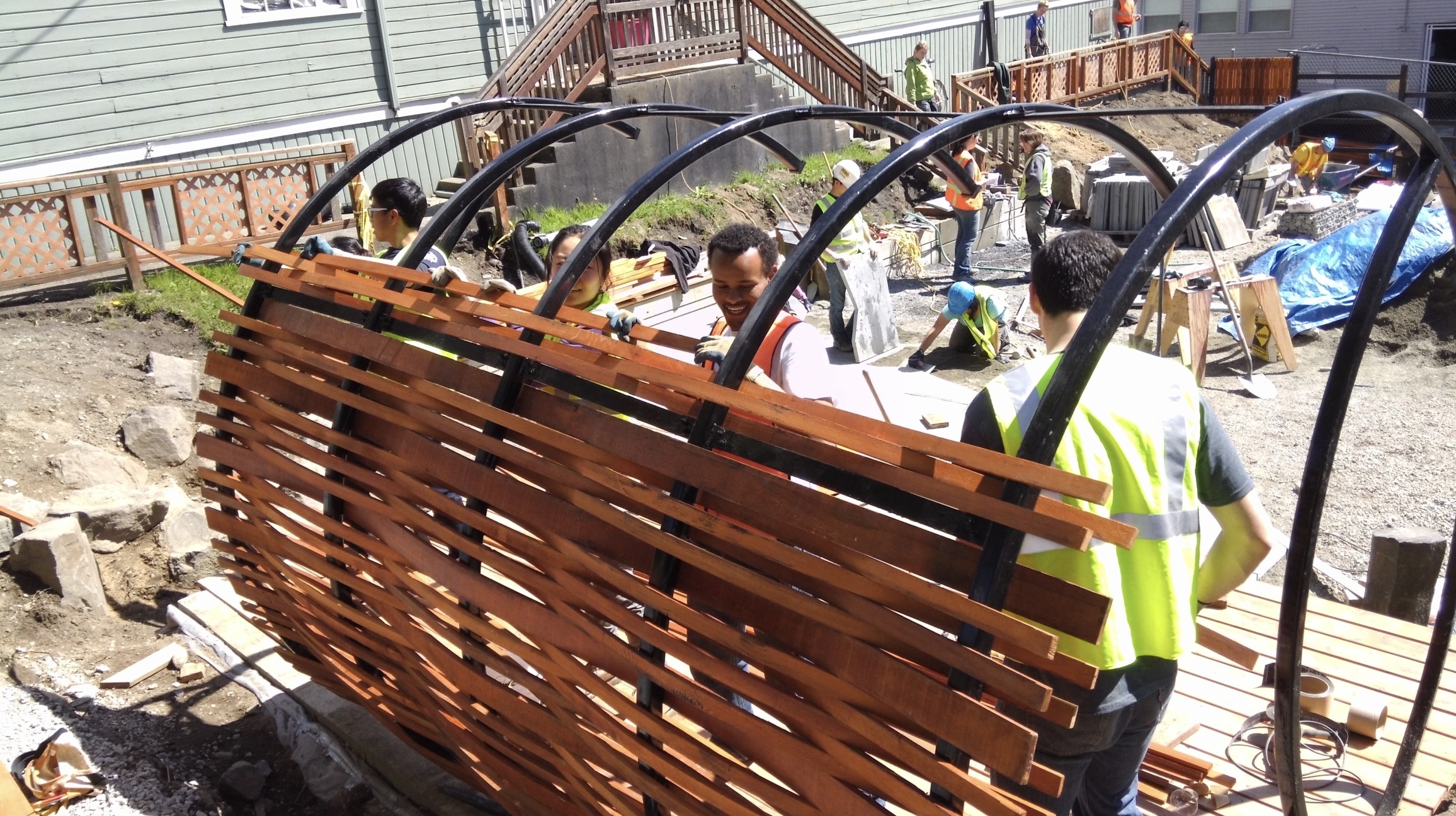 UWLA: One of our final questions is about how the scope of Landscape Architecture is ever expanding; has your relationship with the discipline evolved at all through your years as a professional?
BB: Yes, the profession and tools we use are constantly evolving. I'm excited about the growth and movement in our design profession playing a larger role to help mitigate the effects of climate change. The threats posed by climate change are immense and it impacts the most vulnerable members of our community. Knowing no single strategy will mitigate the climate crisis on its own, it's important that Landscape Architects continue to collaborate with design professionals, community representatives, climate scientists, and members of government to employ resilient designs that can support local biodiversity in a meaningful way.
UWLA: What's next for you in your work? What are you looking forward to?
BB: I'm certainly enjoying my current position managing projects of different aspects and scales. I look forward to future professional development opportunities.
UWLA: What honors/awards have you received?
UW College of Built Environments, Landscape Architecture Department
Lecturer 2020 – Present
UW College of Built Environments, Landscape Architecture Department
Studio Critic 2017 – Present
2020 WASLA Outstanding Emerging Professional
2016 BSLA Merit Award: Analysis And Planning
2015 ASLA Honors Award: Kintsugi Garden
2014 WASLA Honors Award: Kintsugi Garden
2014 WASLA Merit Award: Academic Achievement in Landscape Architecture
Africatown Preservation and Development Association, 2017 – 2020
UWLA: Any last parting thoughts or words of wisdom?
BB: I've always admired people who have taken the non-linear routes to discover their career so I guess I'd encourage them to follow their passion and remain optimistic for growth and resilience to challenges you'll face beyond the comfort of a studio project. Don't be afraid to ask questions, remain curious, and challenge the norm – that is the motto.