In March 2021, three MLA students submitted this project, entitled Mud Gallery, to Olympia Arts Month in Olympia, Washington.
---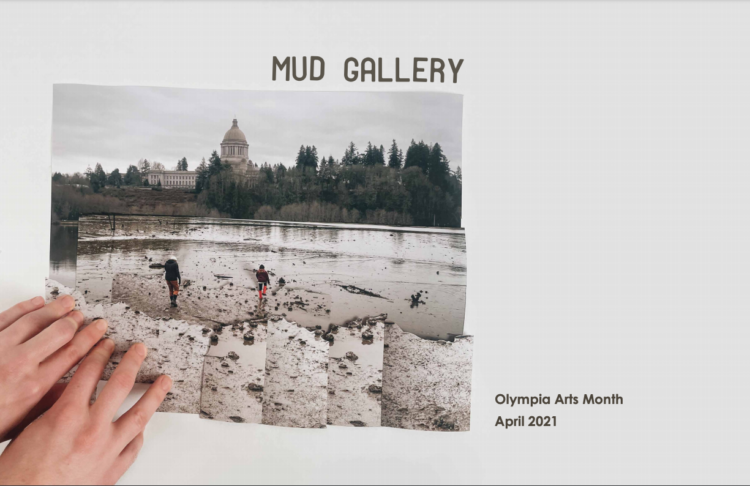 We are a group of three landscape architecture students from Olympia, Seattle and Baltimore. We share a deep love of this region and a desire to connect people with place. We are excited about the way the community of Olympia is coming together right now to decide the future of Capitol Lake, formerly the Deschutes Estuary or the Steh-Chass. For our graduate capstone project we have taken a closer look at the aesthetics of a restored estuary, with a particular focus on mud. This body of work explores our own evolving relationship with mud through a series of playful art explorations. We are imagining a future in which mud is celebrated for both its ephemeral beauty and for the life it supports.
Learn more about the project by viewing this PDF.