What happens when you turn an uninviting alleyway lined with dumpsters over to UW Landscape Architecture students? They produce a design that allows for sitting, eating, and gathering while adding green space and improved stormwater runoff.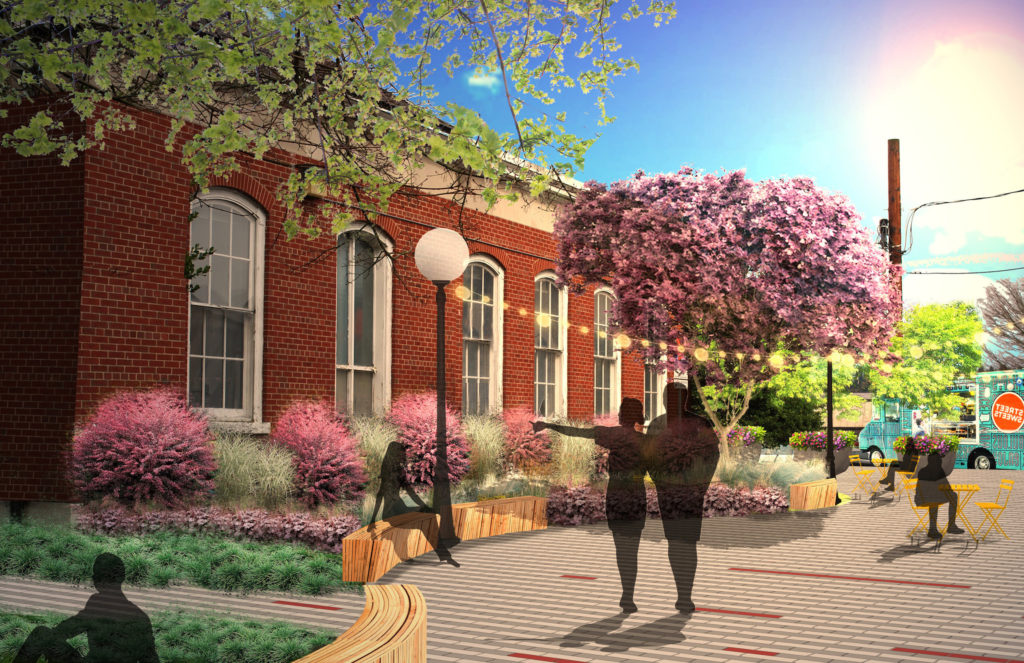 The city of Auburn, Washington discovered these possibilities for such a space when three 2018 MLA graduates (Allison Ong, Sylvia Janicki, and Jack Alderman) developed a proposal for an alleyway in historic downtown on an independent study project through UW Livable City Year.
You can see a one-page overview of the project or read the full proposal.
The Auburn Reporter covered the team's proposal to the city council on August 31, 2018. Read the article: City on board with alley plan