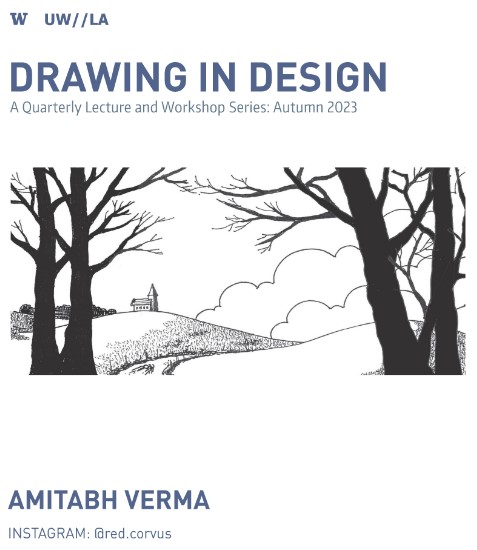 Drawing as Foundation, Voice, and Guide
Much more than an imitative, representational act, drawing is a versatile, organic skill which encourages creativity and exploration, and also underlies many other modes of visual expression. This pre-workshop lecture will highlight drawing's identity as a rich, meaningful communication device which provides the foundation for a specialized artistic technique.
Event Details
Friday, November 17, 2023  | 5:00 – 6:00 p.m.
Gould Hall | Room 322
---
Amitabh Verma is a professor at the University of Georgia's College of Environment+Design. He has a background in architecture, urban design, and landscape architecture, and his work engages graphic communication in multiple contexts – besides teaching drawing, he also publishes on its critical role in design communication, exploration, and thinking. Additionally, as community outreach he teaches workshops on drawing for mental wellness and stress/anxiety management. He is also a visual designer and artist.