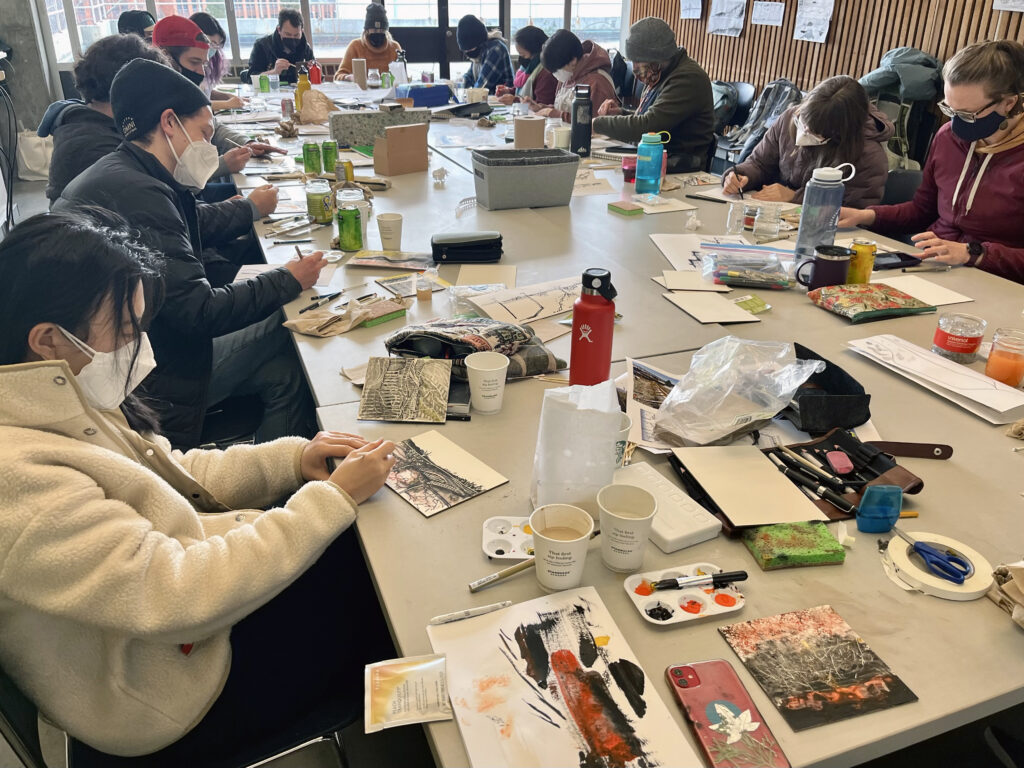 Drawing offers a practice for thinking and an important mode of communicating ideas in design. Since 2016 the Department of Landscape Architecture, in collaboration with our professional partners, has convened a quarterly series of public lectures and weekend workshops for students that focus on representation in design. 
This year's lineup includes Sofia Warren, Ann Marie Schneider, and Milenko Matanovic. Following the Friday presentation, each guest lecturer hosts a two-day weekend workshop consisting of around 15 undergraduate and graduate students. While there is always strong representation from the College of Built Environments, participants have ranged from various departments across campus as well. 
In Autumn quarter, New Yorker cartoonist Sofia Warren spoke about "Capturing Movement and Energy" in her art practice.
More photos posted here:
https://www.instagram.com/p/CWgpAcYPGQU.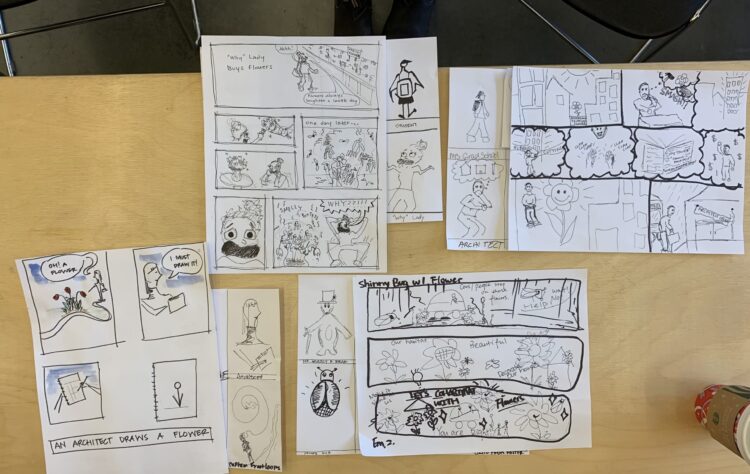 During Winter quarter, transdisciplinary artist and landscape architect Ann Marie Schneider walked us through her work in "Drawing Dialectic Landscape: It's All About Time".  Students worked with clayboard to remove material before adding an accent color to their pieces.
More photos posted here:
https://www.instagram.com/p/CZxVwzLvzUs/
https://www.instagram.com/p/CaIsutbv78v/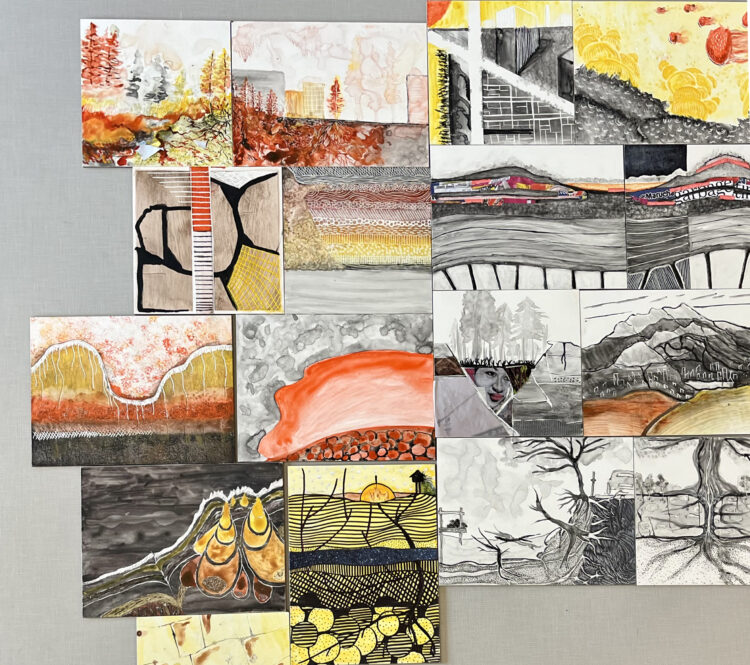 We are looking forward to our Spring lecture with Milenko Matanovic on his creative process and pursuing spontaneity with ink, brush, and paper. The lecture will be held on Earth Day Friday, April 22 at 5 PM and will be open to the public in-person at Gould Hall 322.
To find out more, please visit our Drawing in Design webpage.