Nancy Rottle, a long-time professor of landscape architecture and the past Scan Design Foundation Endowed Chair, has retired after more than 20 years of teaching, research and service at the University of Washington. We are happy to see her step into the next stages of her life and work, though Nancy's presence and meaningful contributions to the students, the program, and the profession will undoubtedly be missed. She has taught, supported, and mentored generations of students, many of whom continue to advance the profession today.
"Over her career at the University of Washington, Nancy has been a fantastic colleague, teacher, mentor, and friend for so many in our community locally and abroad. Her research and scholarly work have continually pushed the boundaries and broken through the glass ceilings in the profession. We have all learned much from Nancy and are better professionals, but more importantly people, from our direct engagement with her. Her legacy in teaching and research will be with us for a long time to come." – Ken P. Yocom
Rottle joined the Department of Landscape Architecture in 2001 as an Assistant Professor and held adjunct positions in the Department of Architecture and the Department of Urban Planning and Design. After a previous career as a teacher, she received her Bachelors and Masters of Landscape Architecture from the University of Oregon in 1985 and 1987, where she also taught plants and design studio courses. Nancy then spent over a decade in private practice, including 11 years at Jones & Jones Architects and Landscape Architects in Seattle. In that time, she contributed to and led projects ranging from large-scale planning to detailed design, co-taught summer professional courses at Harvard's Graduate School of Design, and became licensed as a landscape architect in Washington.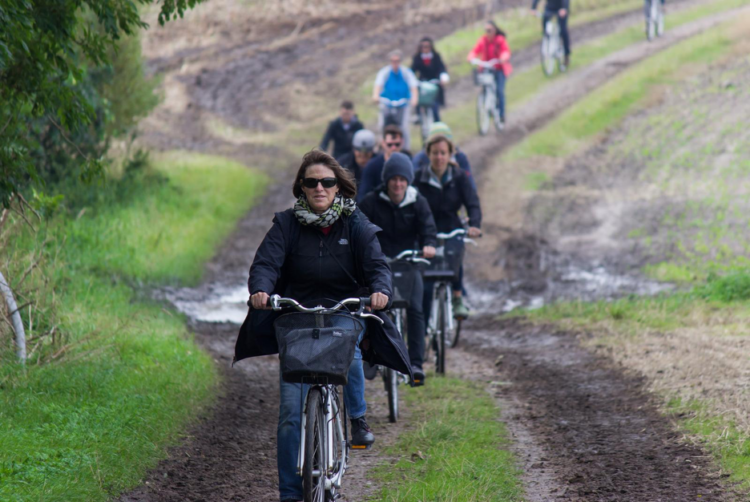 Nancy's accomplishments as an educator have been phenomenal. I have followed her career at Jones & Jones and her leap into the academic arena. She is the rare combination: a skilled practitioner, an inspiring teacher, and an insightful researcher who advances the theory and practice of landscape architecture in all she does. As a Fellow there is no greater pleasure than to have a former student and co-author join the ranks.
Kenneth Helphand, FASLA Philip H. Knight Professor Emeritus of Landscape Architecture, University of Oregon
Nancy's impacts in applied research and as an educator have had an immeasurable influence on many students over the years. Weaving academic, community, and professional sensibilities, her design studios engaged with local communities to contribute transformational vision and insight into built environment possibilities, and resulted in an impressive collection of books, exhibits, and websites to extend the work's potential impacts. Under Nancy's guidance, many students and their projects have won local, national and international awards for their innovative planning and design work. She has been recognized by the Council of Educators in Landscape Architecture for excellence in Studio Teaching and was elevated to the Council of Fellows of the American Society of Landscape Architects in 2014.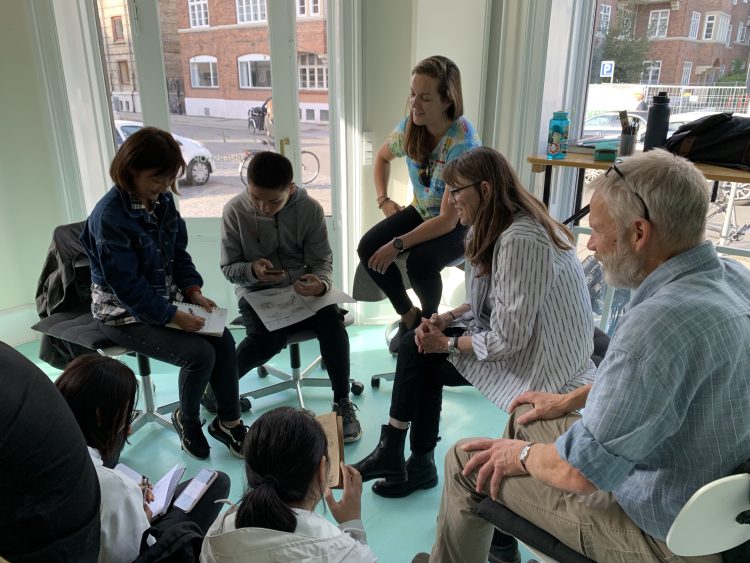 Nancy Rottle's work as landscape architecture practitioner-professor exemplifies the kind of knowledge processes that our increasingly complex world requires. Provoking important conversations in a politically- complex landscape, her probative approach is an example for both her students and policy-makers. Hosting inclusive conversations, applying rigorous research standards, building cross- disciplinary collaborations, and producing informative publications, she has mastered the art of inspiring and transforming her students' visions of a sustainable future into meaningful, city-shaping public policy.
Brice Maryman, RLA, ASLA, LEED AP, MxM Landscape Architecture
For much of her time at UW, Nancy focused her research and teaching on advancing our understanding and practice of regenerative green infrastructure, and she has been a thought leader in our mission to advance urban ecological design in landscape architecture education. As the Founder and Director of the Green Futures Lab (GFL), which she established in 2006 to bridge academia with the design professions, Nancy has spearheaded diverse research and design projects addressing urban and regional green infrastructure, including parks and open space, habitat, stormwater, active transport, and community space, many which have impacted local processes, visions, plans and regulatory codes. Through the GFL, Nancy has facilitated engagement with communities to equitably envision their ecological futures, conducted collaborative landscape research, and initiated, mentored and published a series of award-winning public space design guides made available through the Lab's website. Current projects in the GFL include renewal of Gould Hall's living green wall and testing of floating wetland prototypes in both fresh and marine waters in the Lab's Living Shorelines Puget Sound initiative established to revive ecological habitat in Seattle's waterways.
Committed to the transformative value of international education, for over a decade Nancy also served as the Endowed Chair in Built Environments for the Scan Design Fellowship program at the UW. Supported by the Scan Design Foundation with a mission to foster relationships between Denmark and the U.S., Professor Rottle's advocacy enabled hundreds of UW students to study abroad in Denmark. Also with Foundation support, Nancy has sponsored student internships with prominent Danish professional offices, brought Danish urban design luminaries to teach and lecture in Seattle, and has annually led a popular interdisciplinary design studio which begins with a two-week study tour to Denmark and Sweden to experience and examine exemplary public space design. She also co-taught two term-long study abroad studios to New Zealand, which fostered both student and community learning and design visioning following the devastating Christchurch earthquakes.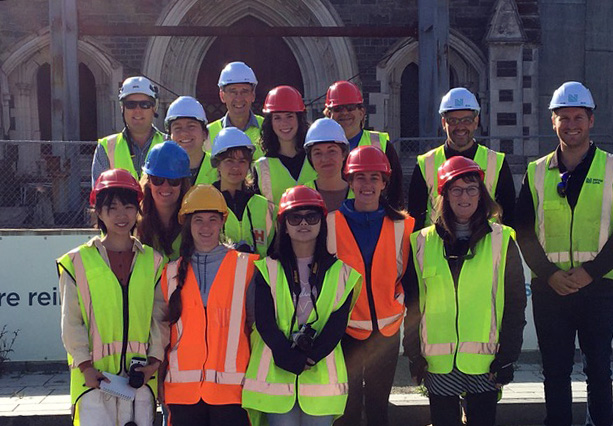 Through projects like Open Space Seattle 2100, Nancy has proven to be an exceptionally innovative and influential voice in promoting a well-designed and ecologically healthy built environment. During my 2012 sabbatical in Copenhagen I also had a chance to witness firsthand Nancy's outstanding teaching skills in her leadership of the UW travel studio. She is a passionate, engaging and highly effective educator.
Lyle Bicknell, Principal Urban Designer, City of Seattle Office of Planning and Community Development
Rottle's professional and academic career has been recognized many times over with awards for professional and academic planning and design projects. Her work has received prestigious awards from the American Society of Landscape Architects for the Cedar River Watershed Education Center, the Regional Open Space Planning Strategy for Central Puget Sound, and Open Space Seattle 2100: Designing Seattle's Green Network for the Next Century. Throughout her academic career, she published prolifically in books and peer reviewed journals, and co-edited a special theme issue Climate Change and Place (2008, Places Journal) and the volume Green Infrastructure Implementation (2014, WEF). With Ken Yocom she co-authored the illustrated book Ecological Design (2010, AVA Publishing). Her latest writing endeavor is the upcoming peer reviewed book The Art of Sustainable Stormwater (Fairchild/Bloomsbury Press). Nancy's many invited lectures have been appreciated by audiences locally, across the U.S. and abroad.
Nancy is one of a kind. A force. She teaches with high expectations, patience and empathy. Her research and design work dares to challenge the stickiest of socio-environmental problems with her boundless optimism and drive. Her lifetime dedication to service has made a lasting impact in our region and in landscape innovation. It's been such a privilege to have Nancy as a mentor, colleague and friend over the last decade, and over the course of her career Nancy has inspired hundreds (thousands?) of students and professionals to be, well, better. Thank you, Nancy, for teaching us all that nothing is unachievable, and boldness and kindness are not mutually exclusive. I have no idea what retirement looks like for you after such a fierce career, but I hope there is lots of gardening and bike riding in your future! Congratulations!
Leann Andrews, Assistant Professor, Department of Landscape Architecture, Penn State College of Arts and Architecture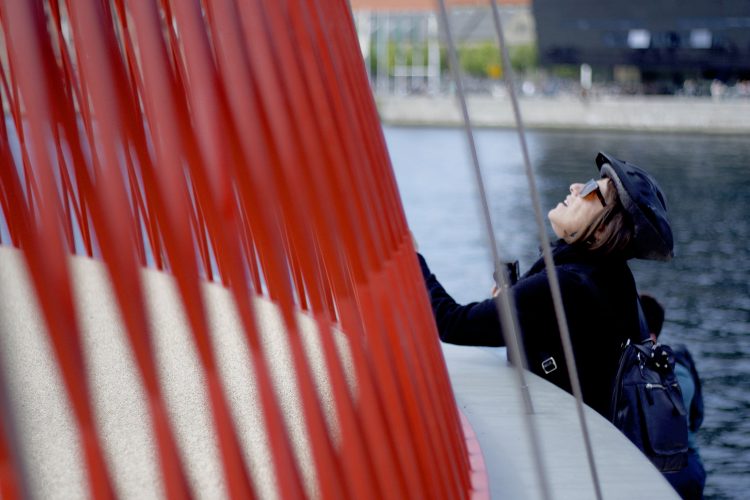 While we are eager to hear of her next adventures, we are also comforted in knowing that Nancy has elected to continue research collaborations through the UW, as well as to continue to teach the Scan Design-sponsored interdisciplinary studio. We thank and honor Nancy for her years of service to the students, college and profession and look forward to cultivating her future engagements with our community as an Emeritus professor.