Each year the UW's schools and colleges select students to lead their degree candidates during the commencement procession. These students are called gonfalonieres, because they carry the school's gonfalon, a banner that hangs down from a crosspiece and bears that school's name and symbol. Following tradition borrowed from the Italian Renaissance, the gonfalonieres represent some of the UW's most accomplished students.
Alumni volunteers watch over the banners during the ceremony, so that the gonfalonieres can enjoy their graduation experience. These volunteers are called Guardians of the Gonfalon, and they have been part of graduation exercises for more than 20 years.
In 2021, the College of Built Environments was represented by Kai Farmer, MLA 2021, as gonfaloniere and Jenn Low, BLA 2005, as guardian of the gonfalons. Check out their profiles!
---
Kai Farmer, '21, Landscape Architecture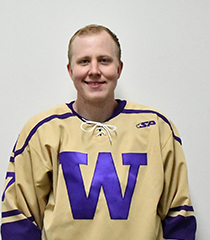 My hometown is Mukilteo, WA. I chose UW to stay close to my friends and family while furthering my education. My goal in choosing Landscape Architecture was to take my experience of ecological restoration and landscaping and learn to apply it on a broader scale.
While at UW, I played for the UW ice hockey club team. I also joined the Army National Guard and graduated OCS, commissioning as a 2nd lieutenant.
Thanks to my family, friends, the Landscape Architecture faculty and my cohort, past professors from my undergraduate program, and OCS Class 63 and my National Guard family. Everyone has helped me in some shape or form along the way, and I thank you all dearly for it.
Advice to incoming students: No matter what your goals are, you are not alone. Your colleagues can complement your strengths and bolster your weaknesses. A degree may only have one name on it, but it doesn't have to be obtained in solitude.
Jenn Low, '05, Landscape Architecture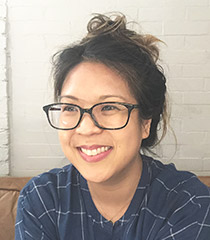 I am an integrative designer, educator and landscape architect based out of Washington, D.C. I wear a few hats, including director of communications at the Urban Studio and deputy director of the 1882 Foundation.
My favorite UW memories include a fall quarter in Rome with my classmates and led by Professor David Streatfield. It was magical. That and the few minutes of Zen during my morning shift at the Gould Coffee Shop, reading a copy of The Stranger by the cash register.
To the Class of 2021: Seek out spaces that encourage you to bring your whole self to the work you set out to do. Seek out community that will push you, challenge you and promote your growth.