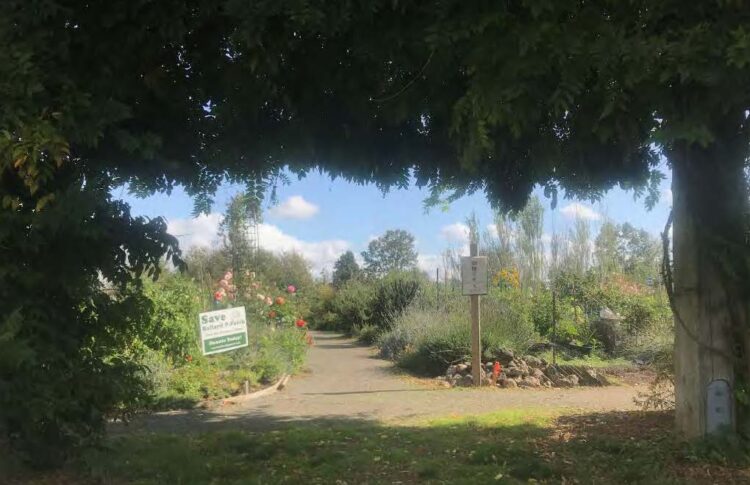 Course Instructor
Julie Johnson
Course Date
Autumn 2019
Course Type
Advanced Graduate Studio
As evidence of accelerated climate change and continued increases in greenhouse gas emissions mount, so does concern for food security. Patterns of drought, extreme heat and flood events, coupled with an increasing population impact regions across the globe, and portend challenges for Puget Sound.
Regenerative agricultural practices and other emerging approaches hold promise for large scale farming, and local urban food production may contribute to diverse aspects of community resilience. As such, the studio was framed by this inquiry:
How may we shift the paradigm of what, where and how food is grown in our cities such that urban agriculture permeates our landscapes as a critical infrastructure advancing resilience through food security, biodiversity, environmental justice, and community connections?
This graduate landscape architecture studio explored the challenge in the context of metropolitan Seattle. Pedagogical goals of the studio included:
fostering a collaborative and supportive studio community, to share expertise and support collective endeavors.
experiential learning about diverse urban agriculture systems and practices.
focused consideration of the projected impacts of climate change on our region.
creative design explorations that challenge current assumptions, use systems thinking, and cross spatial and temporal scales to advance climate resilience.
framing and development of meaningful design proposals in response to local urban agriculture site needs and climate impacts, in partnership with site leader(s).
This Autumn Quarter 2019 studio document was created to share the speculative and site-based projects developed, as described on the next page. Care has been taken to correct errors in the work, but some errors or omissions may exist. Thanks to all the students for formatting their projects for this document, and special thanks to those who created the document template, coordinated sections of the document and completed the final document assembly.