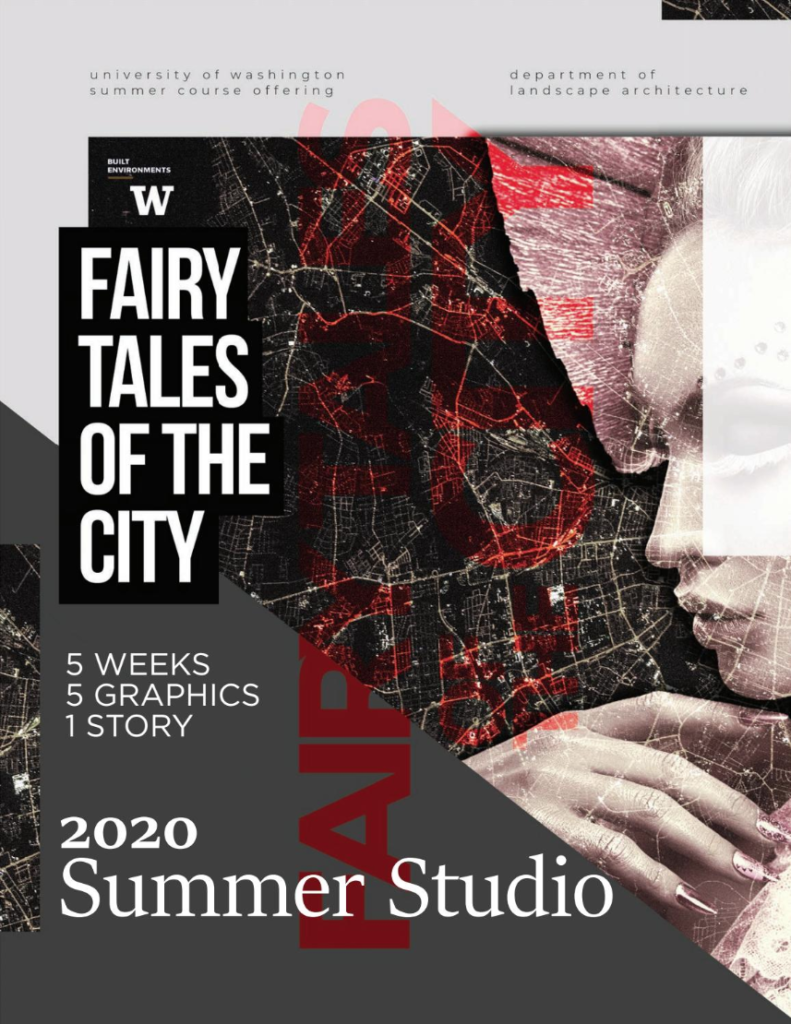 Course Instructor
Mackenzie Waller
Course Date
Summer 2020
Course Type
Undergraduate + Graduate Studio
Fairy-tale scholars Pauline Greenhill and Sidney Eve Matrix (2010) have defined fairy tales as "fictional narratives that combine human and nonhuman protagonists with elements of wonder and the supernatural." This intensive design studio was inspired by the Fairy Tales design competition (www. blankspaceproject.com) and tackled real world issues through the lens of creativity.
The studio focused on presenting different interpretations of urban and urbanization to consider the social, economic and environmental transformations underway in our cities. The rise of negative social processes is most evident in cities, where key social conflicts often center on socio-spatial rights and needs.
Students each selected a city that they held extensive personal experience and during the course of the studio they developed a text based fictional fairy tale (800-1400 words). Each fairy tale identifies a unique challenge and uses narrative to present landscape architecture responses.
The studio tasked each project to embody the following:
Setting acts as a vehicle for ecocriticism, that is, the focus on nature/city and questions about the interaction between humans and the environment.
Engage story based strategy to develop a critical narrative engaging in complex problems evident in each city.
The central character of each story reflects the social identity of the author and offers evidence of critical reflection of their role in their community.