Beverly Naidus 
The TeaTalk will take place at 4:30PM on Wednesday, April 15th in Gould 322.
Bring your tea mugs!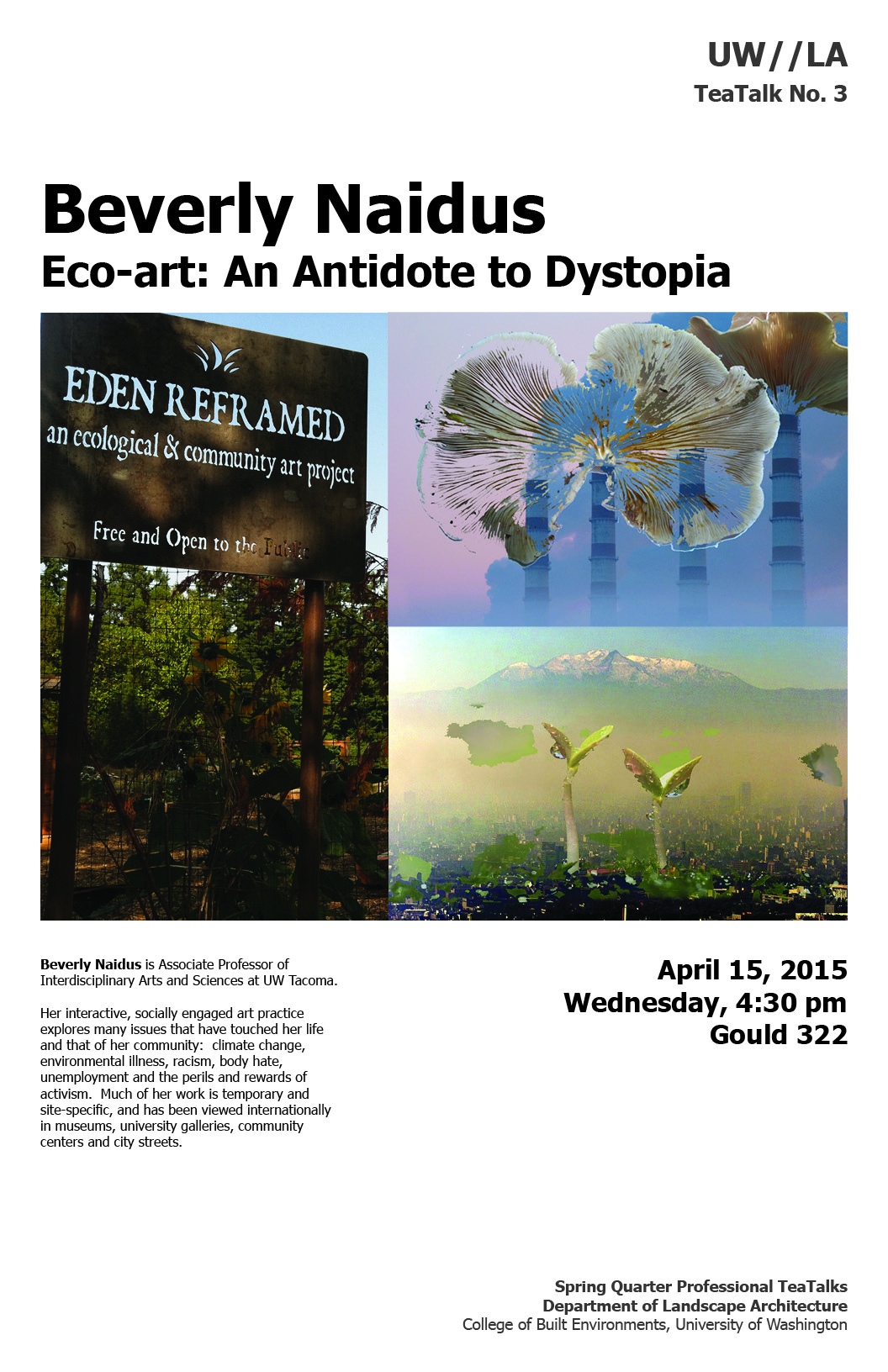 Beverly Naidus is Associate Professor of Interdisciplinary Arts and Sciences at UW Tacoma.
Her interactive, socially engaged art practice explores many issues that have touched her life and that of her community:  climate change, environmental illness, racism, body hate, unemployment and the perils and rewards of activism.  Much of her work is temporary and site-specific, and has been viewed internationally in museums, university galleries, community centers and city streets.